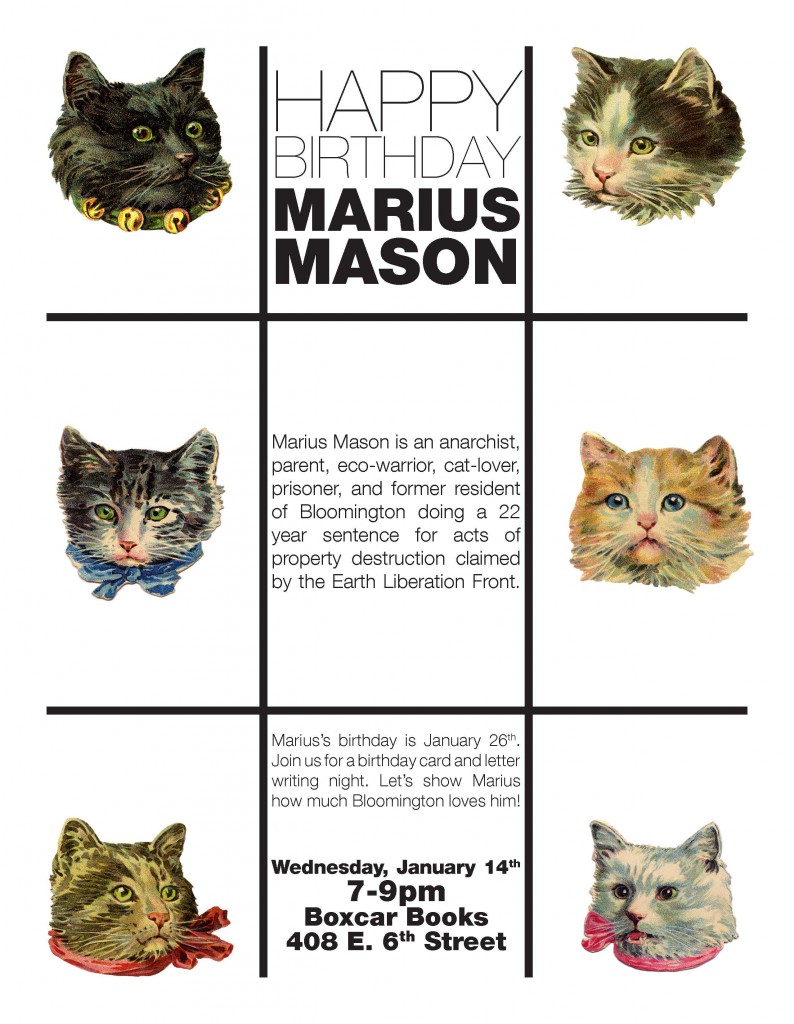 Marius Jacob Mason will be turning 52 in a few weeks! In solidarity with our friend and comrade, there will be a letter-writing and card-making night on January 14th.
Marius is an anarchist and former Bloomington resident who is serving an almost 22-year sentence for acts of property destruction against ecocide and animal exploitation. He is currently held in a highly-restrictive prison and continues to struggle for his dignity amidst the dehumanization of imprisonment. This year, Marius publicly came out as transgender, and now faces a new terrain of struggle as he attempts to secure gender-affirming changes such as a legal name change, hormones, and surgery.
Sadly, Marius's mother, Karin, died on December 3rd, 2014 at age 76. Being unable to be present with a dying parent is an excruciating experience and one of many ways in which prison attempts to impose its misery and isolation. Now, more than ever, Marius could use our love and support.
Wednesday, January 14th
7-9pm Boxcar Books
408 E. 6th Street
More on Marius at his support site.